Transfer Students
PERSONAL. PRACTICAL. AFFORDABLE.
At Wilson College, you're at the center of your education. Explore and find the path you want to follow and we'll be your partner in making sure you've got all the tools you need for the journey.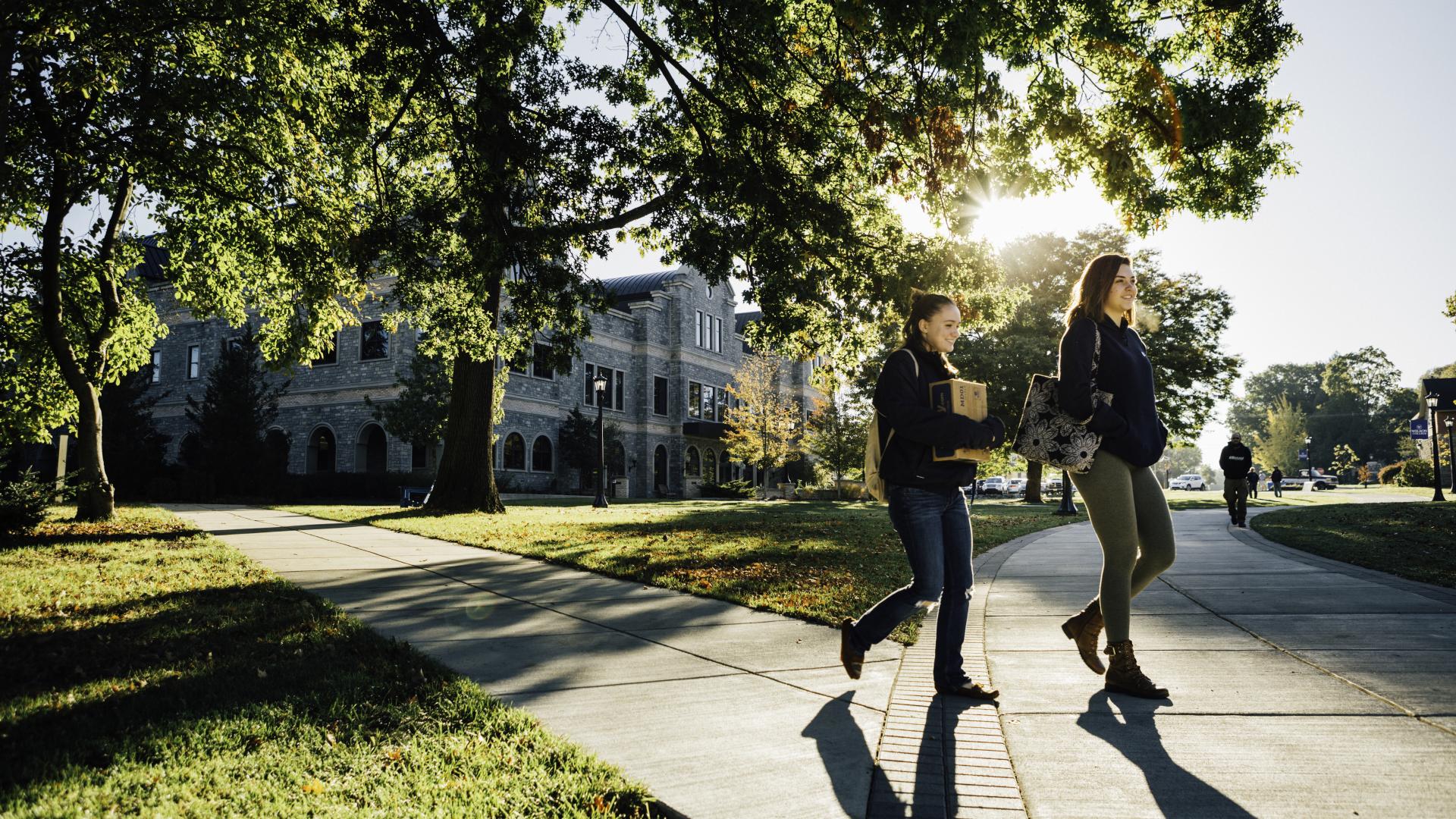 Thanks for your interest in transferring to Wilson College!
PERSONAL. PRACTICAL. AFFORDABLE.
Wilson has been around for over 150 years, and we have the experience and staff to make the transfer process simple and straightforward. Our transfer process is easy whether you're coming directly from another institution or resuming your studies after a break. We are committed to helping you succeed at Wilson College!
Your Questions Answered
Transfer Student Admission Process
Let's be honest - if you're a transfer student, you've enrolled at a college before, so some of the basic steps will be familiar.
However, transferring does add a few new questions into the mix:
• How many credits will transfer from my previous school(s)?
• How many years before I get my degree?
• How much will this cost me?
We will answer these for you BEFORE you have to decide to come here. During your application process, we will get you those answers. The first step is to apply.
Fill out the application form and send your transcripts. Here are the transfer student documents required. Once we get the documents we need, we'll send you a personalized transfer credit evaluation and financial aid package. So, no worries - all your questions will be answered promptly!

Transfer Agreements with Local Colleges
Wilson College has partnered with several colleges in our area to make transferring simple and seamless. If you've attended any of the schools listed in our agreements section below, chances are you might be closer to your degree than you think.
If you have an associate degree or just a number of credits from one of our partner schools, you may be eligible for dual admission – resulting in a smooth transition between institutions while maximizing your transferable credits. Feel free to email or call with any questions.
Transfer Your Credits to Wilson
You can transfer many of the credits you have already earned towards your degree at Wilson. Read our transfer credit policy below to learn:
• the maximum number of credits that transfer
• the hours needed for associate and bachelor's degrees
• how the college-level exam program (CLEP) can earn you credits for specific courses

Scholarships for You
Going to school is an investment in your future. To help you afford it, we have a wide array of scholarships available to students transferring from other institutions. Check out our Merit Scholarships—these are awarded at the time a student is offered admission. The amount we can offer increases the higher your transferring GPA.
This amount of your award is locked in at the point of admission, meaning you can keep that amount your entire time at Wilson College! Check out the scholarships below, and just remember, this is only the beginning of what Wilson can do to help you (and your wallet)!

Wilson at a Glance
We make sure the numbers add up to a great experience for you.
15
Average Undergraduate Class Size
Sit up and be seen in our rigorous, yet intimate classes. Our supportive mentoring environment ensures that you won't slip through the cracks.

30+
Student organizations and clubs
Whether you're interested in choir, archery, student government or meeting other pre-veterinary students, we have an activity or group for you.
98+%
Undergraduate students receiving financial aid
We're deeply committed to affordable education. There are 200+ scholarships available.
Transfer

News & Events

Catch up with Wilson's latest news, upcoming events and faculty and student accomplishments.
Bring your passion and experience into the classroom. If you have your bachelor's degree, start down the path to Pennsylvania teacher certification. 
Join a virtual information session to learn more about one of the following:
Teacher Intern Pathway (TIP)
Teacher Online Pathway (TOP)
Teacher Online Pathway (TOP) for Out-of-State
Foreign Language Intern Pathway (FLIP)
12:00 PM
Dr. Amy-Jill Levine
Brooks Science Center Auditorium
UPDATE Wilson's Orr Forum on Religion, which had been scheduled for March 26, has been posptoned until October 28,  2021 as part of the College's response to coronavirus concerns.
Lecture: 10:30 to 11:45 a.m.
Jesus' Parables as Jewish Stories
Jesus told parables to fellow Jews: recovering that original setting corrects their frequent anti-Jewish interpretations, provides a grounding for better Jewish/Christian relations, and offers new insight into both ancient and present-day ethics.
Workshop: 1:30 to 3:30 p.m.
Understanding Jesus means Understanding Judaism
(A Workshop designed for Clergy, Religious Educators, and interested persons)
This workshop details the popular misconceptions about Jesus' Jewish context found in sermons and church-based educational curricula, explains their origins, and offers new and helpful ways to read the New Testament.
10:30 AM - 3:30 PM
More News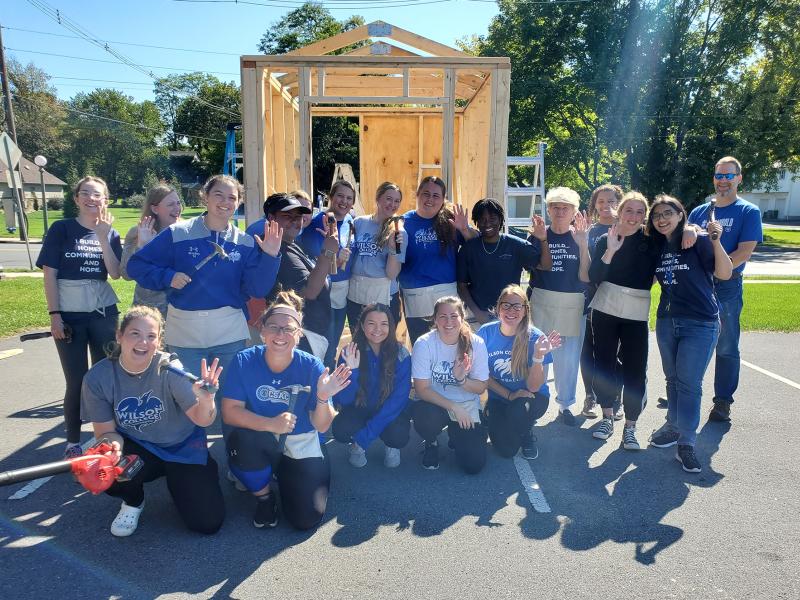 College volunteers aged 18 to 80 turned out to build a shed to complete a family's new home in Franklin County, Pa. The collaboration between Wilson and Habitat for Humanity of Franklin County (HFFC) was the brainchild of Habitat's Mark Story and Wil...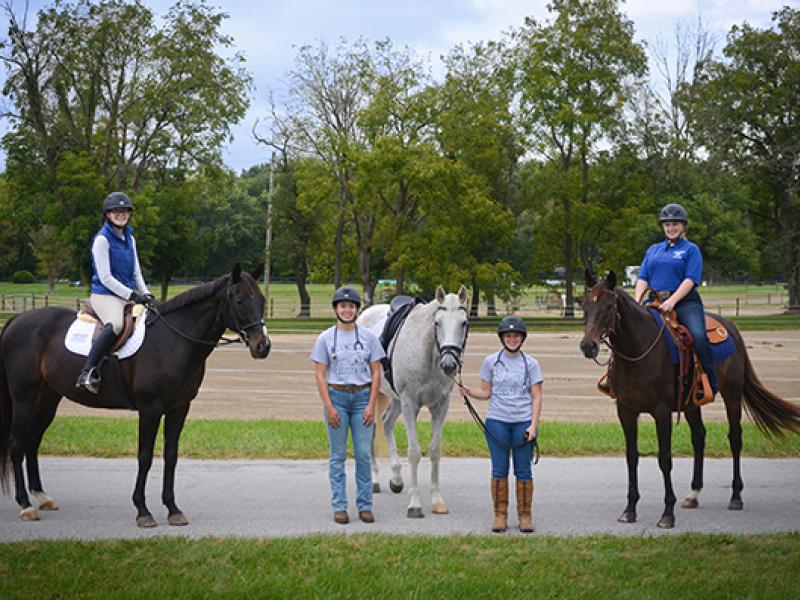 Wilson has received a $16,000 grant from the Thoroughbred Education and Research Foundation (TERF) for scholarships of $4,000 to four students pursuing equine or animal-related majors. The recipients are Kaylee Bill '22 of Seven Valleys, Pa., a ve...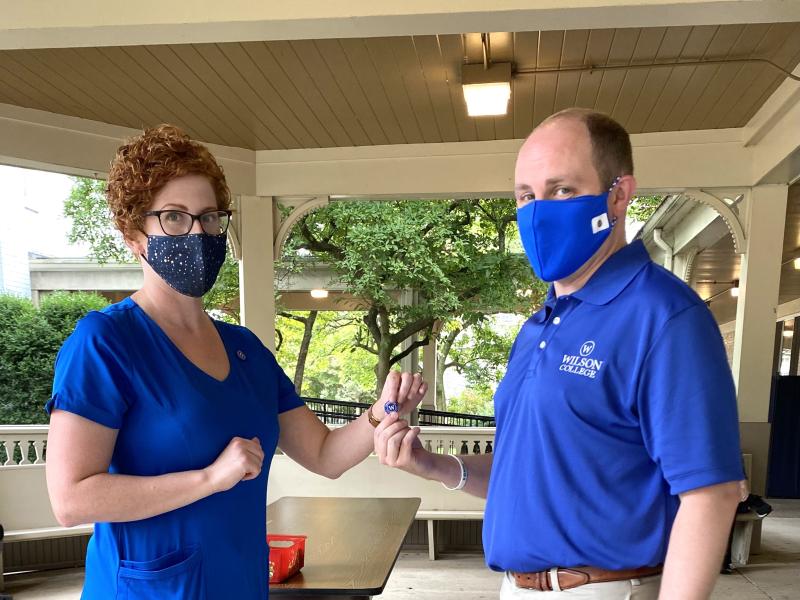 The College announced a scholarship drawing for students vaccinated against the COVID-19 virus. Three lucky students will win scholarships in the amounts of $5,000, $3,000, or $1,000 that they can use toward their spring semester, 2022, education. ...