Education
Pedagogy. Experience. Confidence.
Whether you want to become a first-time teacher or advance your teaching career, Wilson's accredited education programs can meet your needs. From undergraduate and teacher certification programs to a range of graduate degree options, Wilson's programs are highly regarded.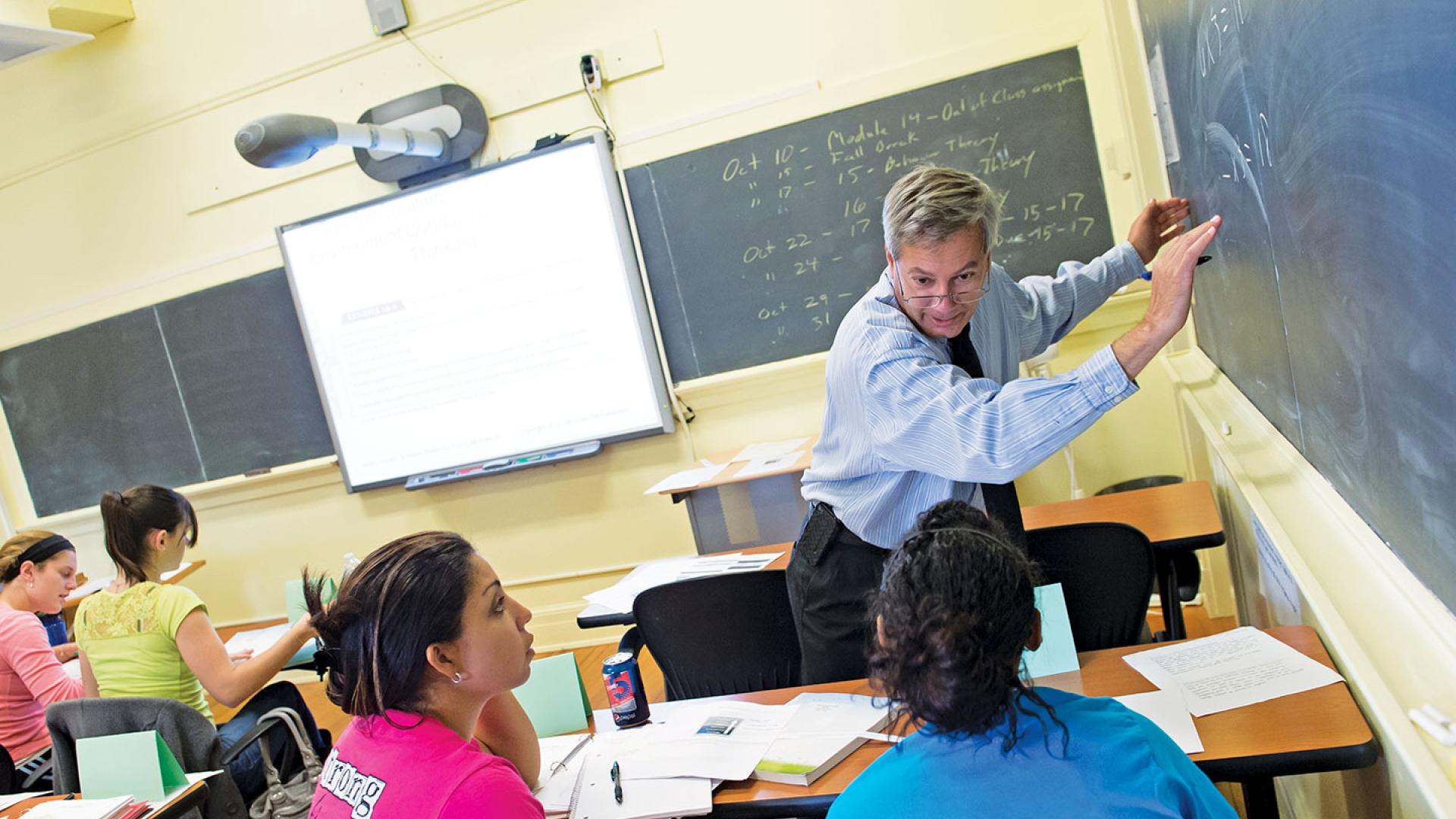 Be the Teacher You Needed
Pedagogy. Experience. Confidence.
Our partnerships with local communities mean you'll take the latest learning models directly to the classroom.
Educating You to Educate Others
Maybe you always wanted to be a teacher or you're surprising yourself with a turn toward a new career. Whatever your background, we prepare you to offer your best in the classroom.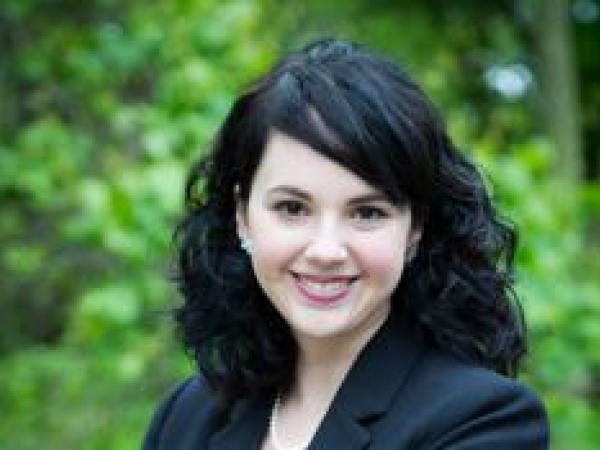 In the Field
Students enrolling in the undergraduate education program begin field experiences that are designed to integrate theory and practice. First up is a sequence of structured classroom observations in local schools, followed by a supervised, 150-hour pre-practicum in a local school. Then, you'll finish with a full-time, off-campus student teaching practicum.
Teacher Certification Pathways
If you're interested in teaching and already hold a bachelor's degree, our Teacher Certification Pathways can help accelerate your path to teacher certification. Wilson works with you to create an individualized program to help you balance work and school, and our network helps connect you with school systems eager to hire our graduates.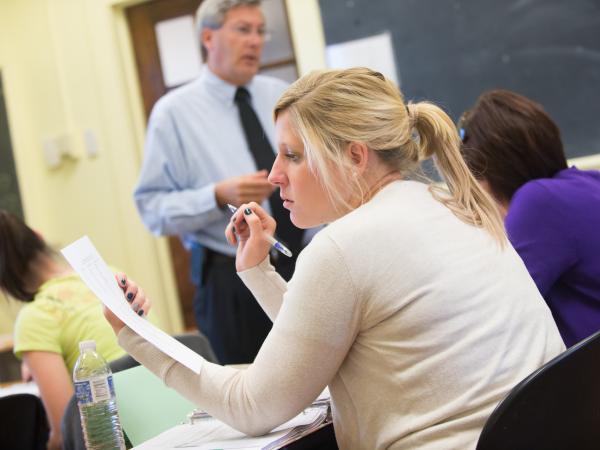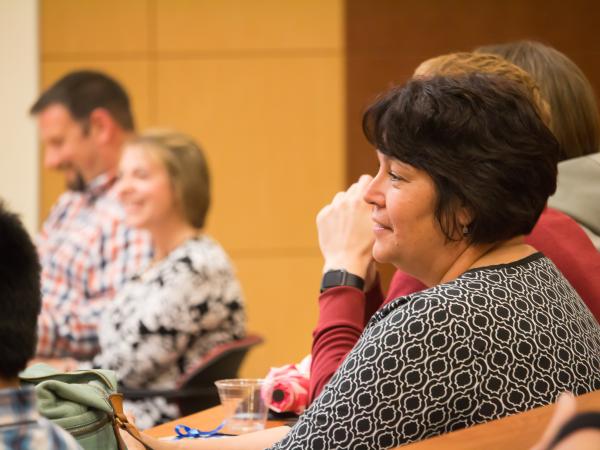 Graduate Education Programs
Wilson College offers five graduate programs for the certified teacher. The programs are Master of Education, Master of Special Education, Master of Educational Technology, Master of Mass Customized Learning and Master in TESOL.
Special Education
Embrace a path with unique challenges and rewards. Special Education teachers are in high demand. Pursuing a career in Special Education will allow you to teach in general or special education settings as well as community agencies that work with individuals with disabilities. Wilson College offers dual certification through the undergraduate program and Teacher Certification Pathway. For students already holding a valid general education certificate, the Masters of Special Education at Wilson College provides the course work necessary to obtain Pennsylvania Special Education certification at the elementary/middle level (PreK-8) or secondary (7-12) level while earning a master's degree. Come see what Wilson College can offer you. Autism Spectrum Disorders Endorsement is open to teachers holding a valid Pennsylvania teaching certification.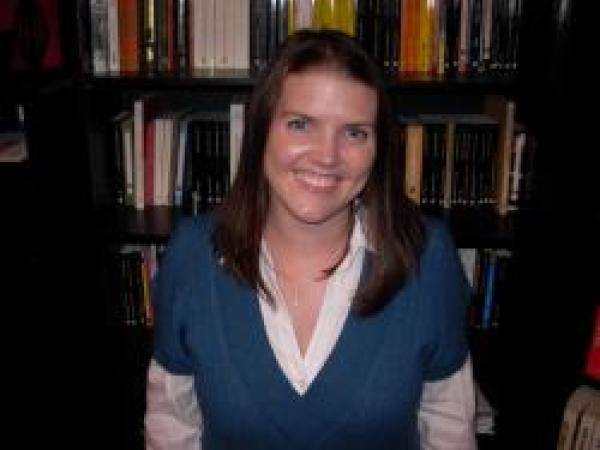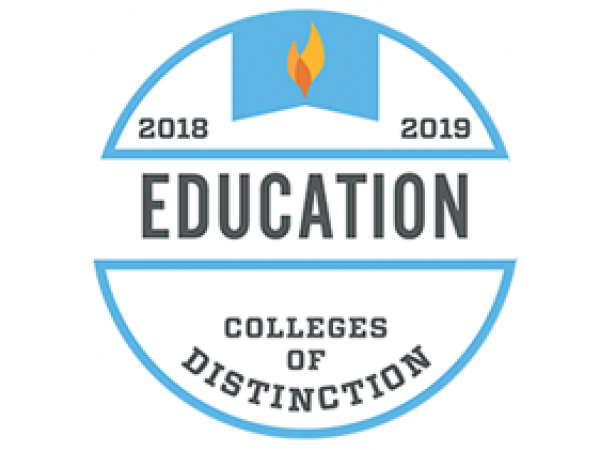 Program of Distinction
Colleges of Distinction recently recognized three Wilson areas of study as Programs of Distinction. The College's programming in business, nursing and education have been cited for "enriching professional programs with a stellar foundation in liberal arts. takes a unique angle as a college guide. Wilson College not only engages competent future employees in nursing, education and business but also inspires them to be critical thinkers with unique, well-rounded insight."
Wilson at a Glance
Learn how our numbers add up to a top-rated education.
150hrs
In your pre-practicum
The best teachers are prepared teachers. That's why you'll spend 150 supervised hours in the classroom before you even get to student teaching.
10
subject areas experiencing severe teacher shortage*
A Wilson degree will equip you for the areas where you're needed most, especially STEM fields and special education. *According to the Pennsylvania Department of Education (2016).
24
certifications
Choose from early childhood, special education, mathematics and more.
Education in Action
Catch up with Wilson's latest news, upcoming events, and faculty and student accomplishments.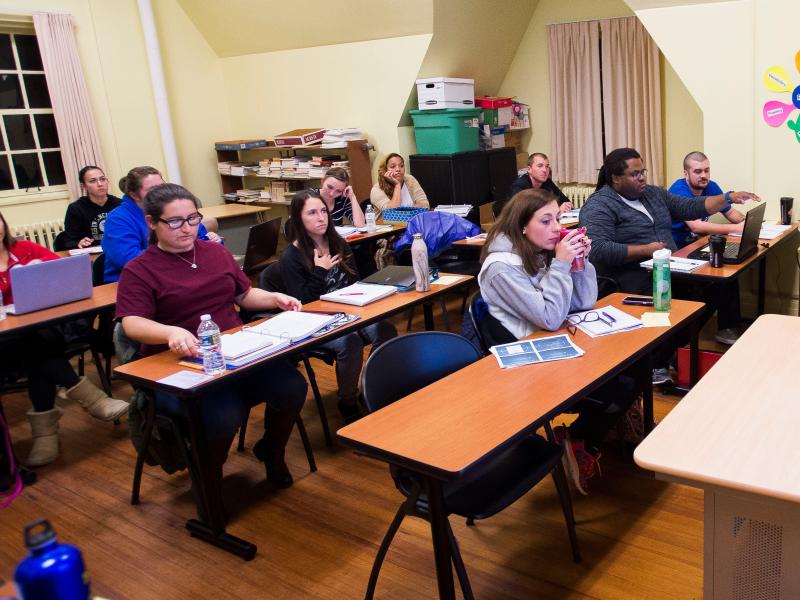 The Wilson College Master of Special Education program has received approval of an autism endorsement curriculum from the Pennsylvania Department of Education, a credential that will benefit teachers and others who work with people with Autism Spectr...
The Pennsylvania Department of Education has approved a new, early childhood (preK-4)/ special education (preK-8) major within Wilson's education curriculum. The dual certification program will be available this fall, along with a new minor in specia...
Wilson College honored students at its annual Academic Awards ceremony held Friday, May 1, in the Harry R. Brooks Complex for Science, Mathematics and Technology. The following students received awards: James Applegate Award, which is awarded to a ...