Academics
It All Starts Here
Immerse yourself in our collaborative environment. Our rigorous liberal arts curriculum, small seminar-style classes and dedicated faculty provide a strong foundation for your life and career.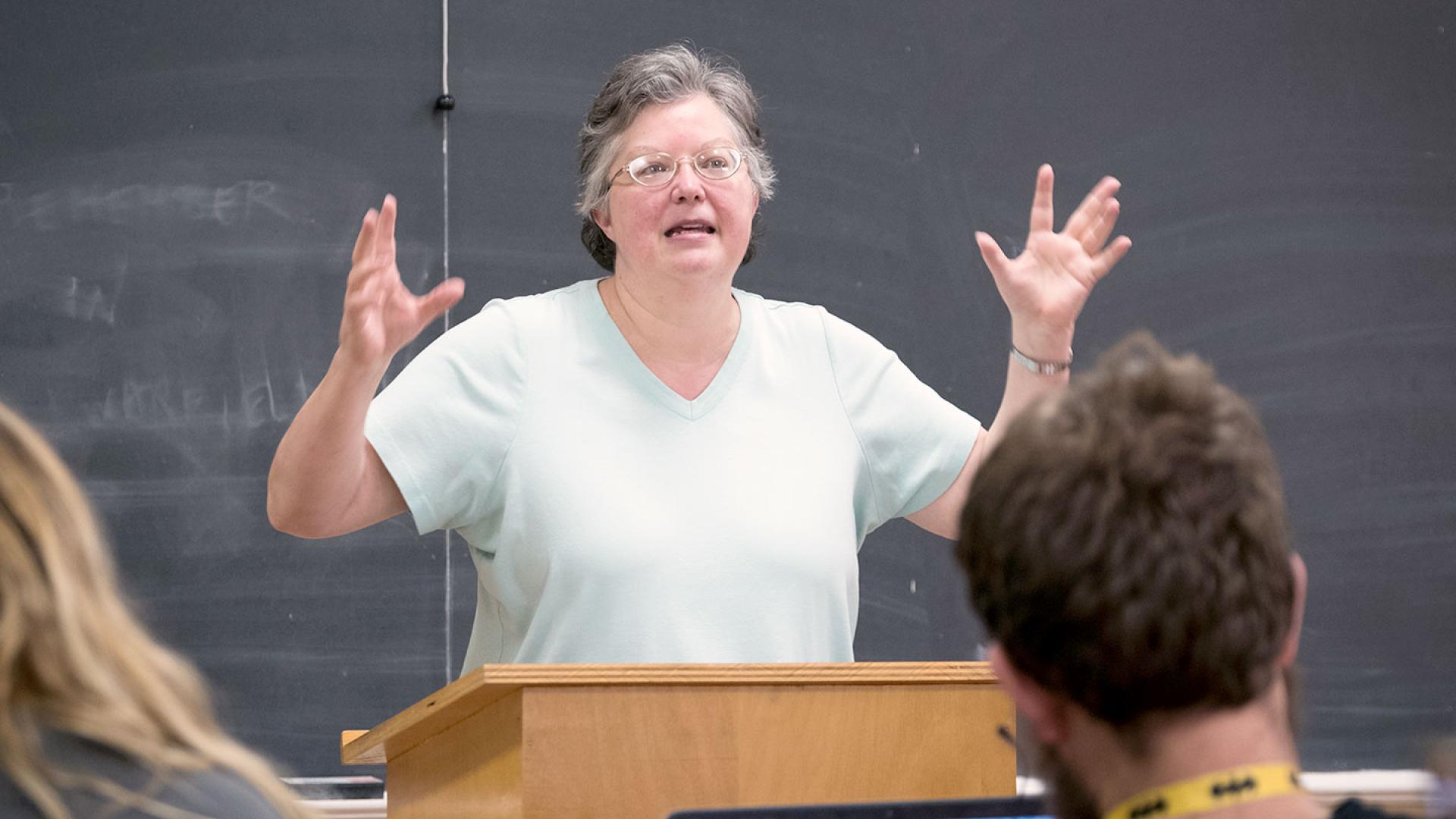 Create Your Future
It All Starts Here
Our success is no secret —the Wilson difference has propelled graduates into meaningful careers across multiple fields for more than 140 years.
We're Your Partners
Providing an Education Centered Around You and Your Goals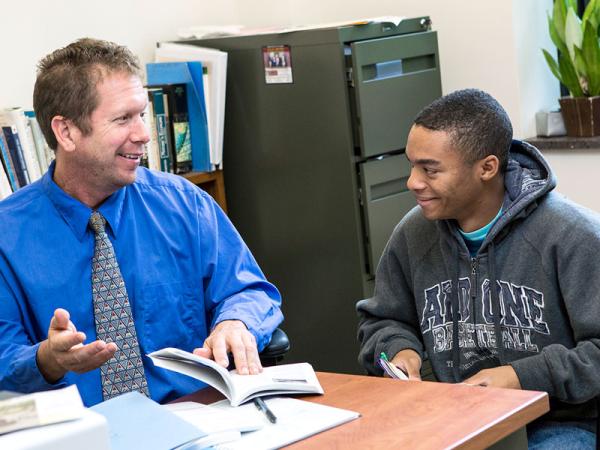 Majors You Want
We offer a range of majors—from humanities and social sciences, which open an array of professional opportunities, to career-oriented programs. No matter what you study, you'll gain the strong writing, speaking and critical-thinking skills that boost any career path.
A Community That Cares
Set your goals, and our dedicated faculty and staff will help get you there. Wilson's small class sizes and individual mentoring will take you farther than you ever imagined.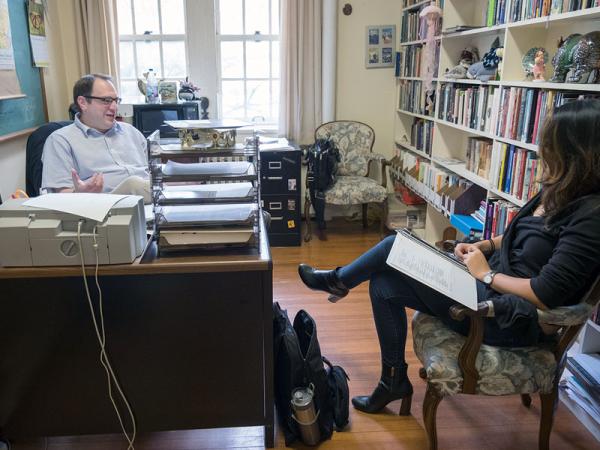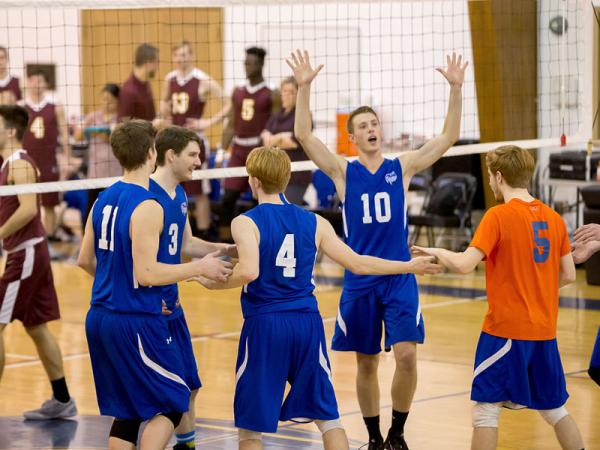 Learning Happens Everywhere
Join student government, study abroad, conduct research, be a student-athlete or start a new club. No matter what you want to do, Wilson's growing community lets you explore your interests and achieve your goals.
Academics at a Glance
See how the numbers add up to a complete college experience.
29
majors (and 34 minors)
From accounting to nursing and sociology, find the focus that propels your interests into a career.
15
average undergraduate class size
Sit up and be seen in our rigorous, yet intimate classes. Our supportive mentoring environment ensures that you won't slip through the cracks.
>30%
first-generation college students
Our first-year transition programs help you hit the ground running as you adapt to the fast pace and energized lifestyle of college.
News & Events
Catch up with Wilson's latest news, upcoming events, and faculty and student accomplishments.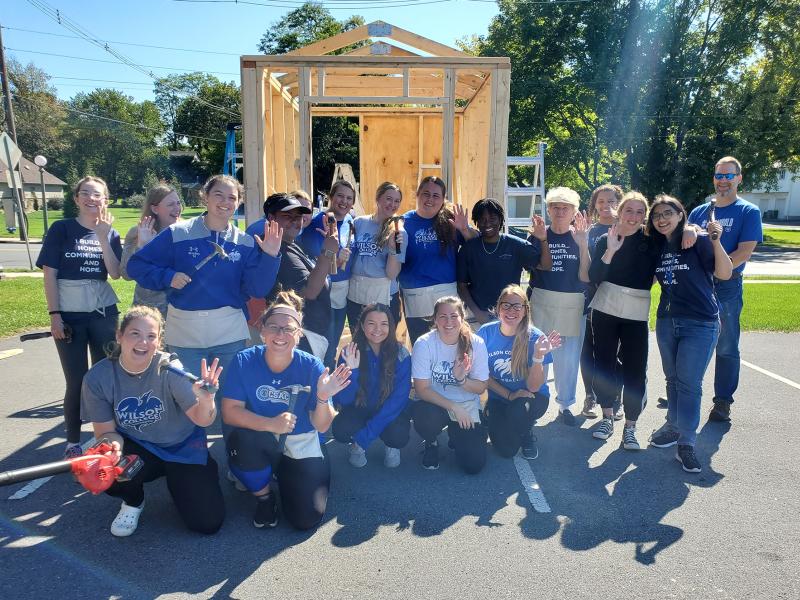 College volunteers aged 18 to 80 turned out to build a shed to complete a family's new home in Franklin County, Pa. The collaboration between Wilson and Habitat for Humanity of Franklin County (HFFC) was the brainchild of Habitat's Mark Story and Wil...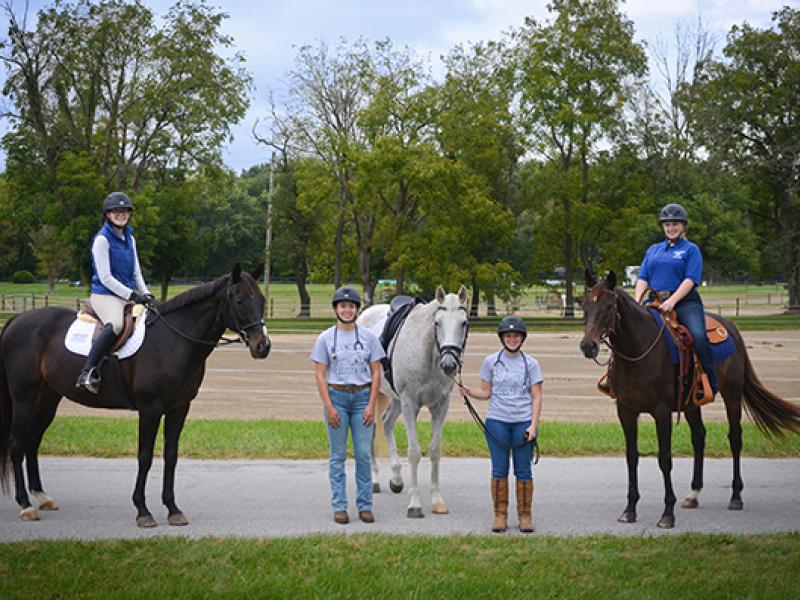 Wilson has received a $16,000 grant from the Thoroughbred Education and Research Foundation (TERF) for scholarships of $4,000 to four students pursuing equine or animal-related majors. The recipients are Kaylee Bill '22 of Seven Valleys, Pa., a ve...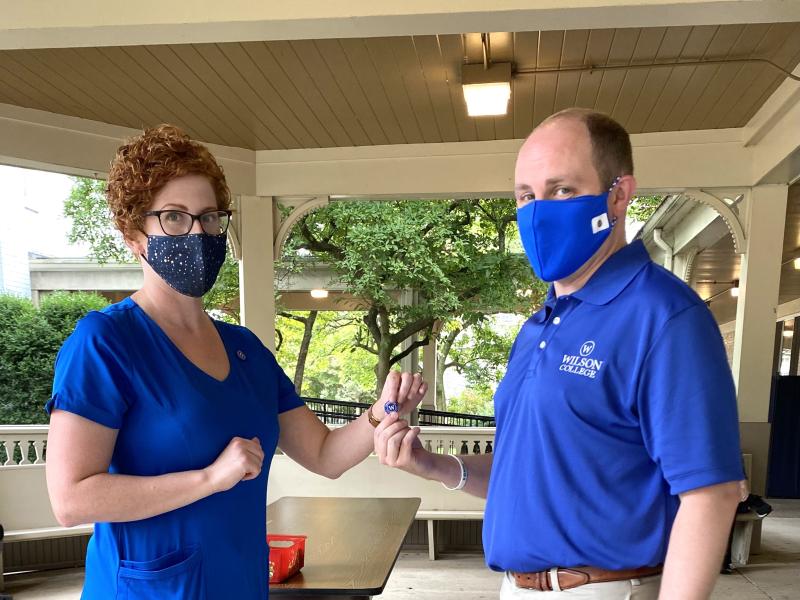 The College announced a scholarship drawing for students vaccinated against the COVID-19 virus. Three lucky students will win scholarships in the amounts of $5,000, $3,000, or $1,000 that they can use toward their spring semester, 2022, education. ...