Undergraduate
Personal. Practical. Affordable.
At Wilson College, you're at the center of your education. Explore and find the path you want to follow and we'll be your partner in making sure you've got all the tools you need for the journey.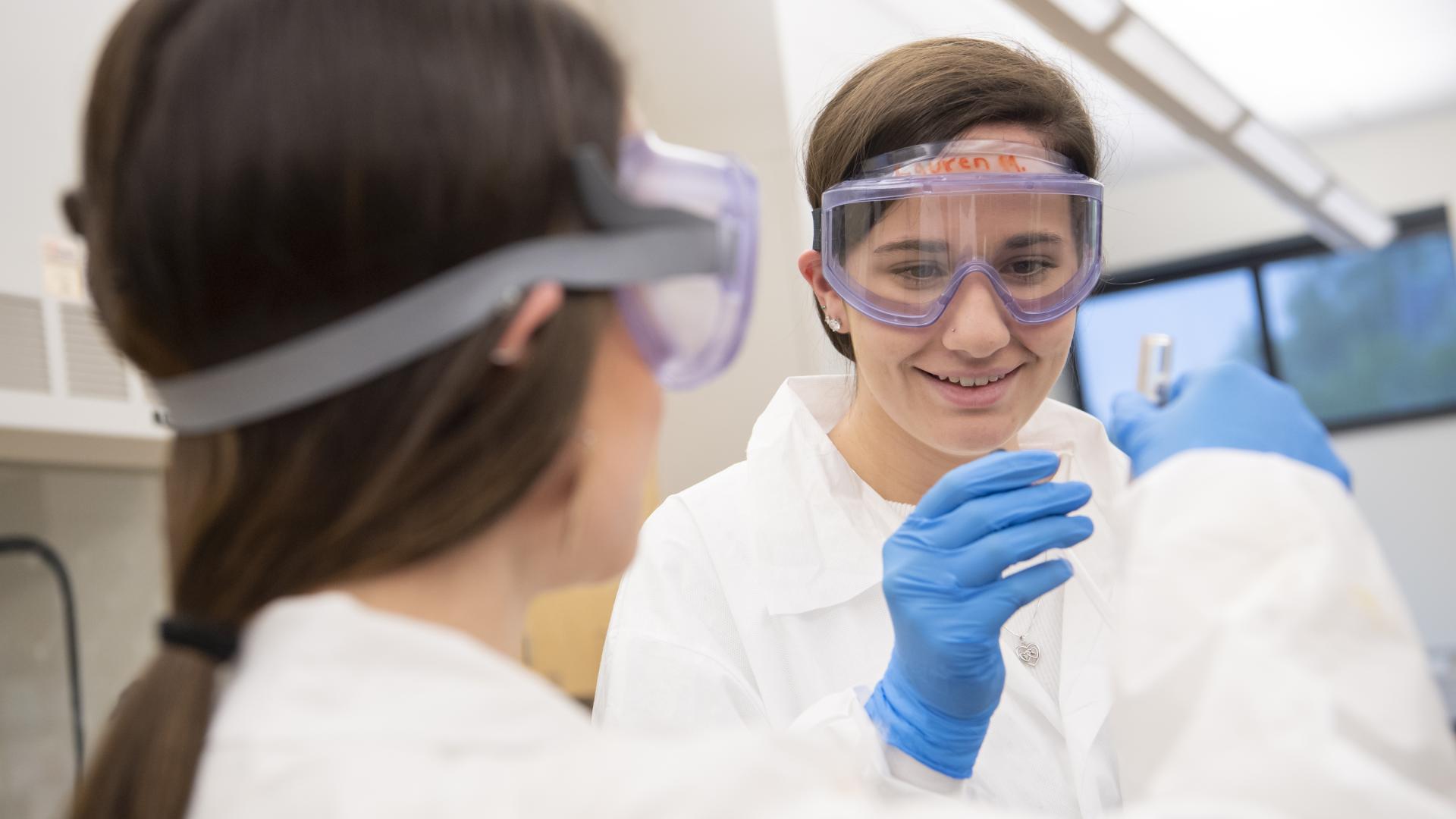 Experience for Yourself
Personal. Practical. Affordable.
Wilson students are curious, engaged and energized by learning. Whether you're interested in leadership roles, athletics, social clubs or research, you'll be inspired to craft your own experience.
Learn Why We're Proud to Be Wilson
And Why You Will Be, Too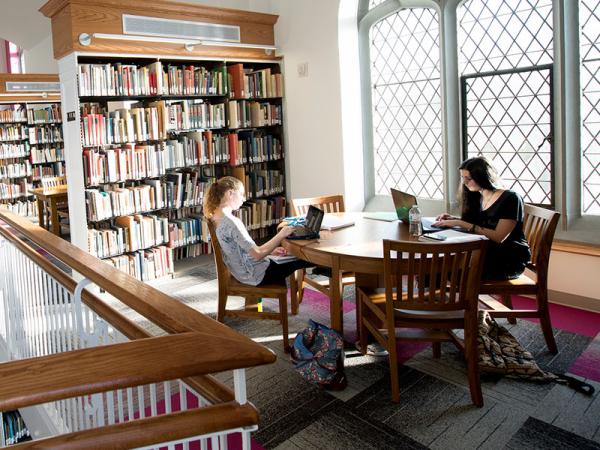 Wilson Means Preparation
Choose from 35 majors and 44 minors in a liberal arts education that combines the skills and focused study needed for success in work and life. Whether you aim to enter the working world or continue on to a graduate degree, your academic and real-world experience at Wilson will be an asset.
Wilson Means Attention
At Wilson, you matter. With an average class size of 15 students, individual mentoring from faculty and a collaborative community that sets you up for success, your Wilson experience focuses on your individual goals.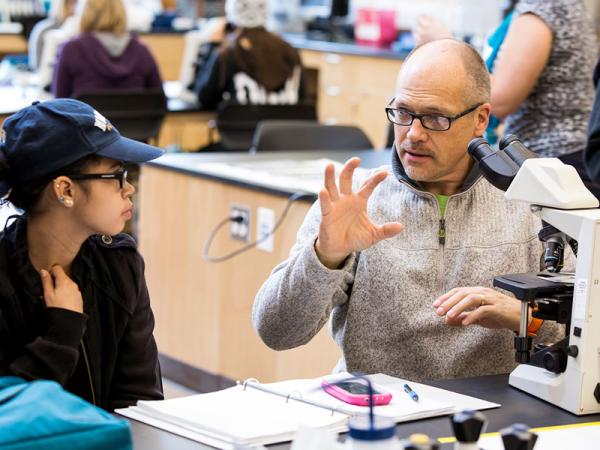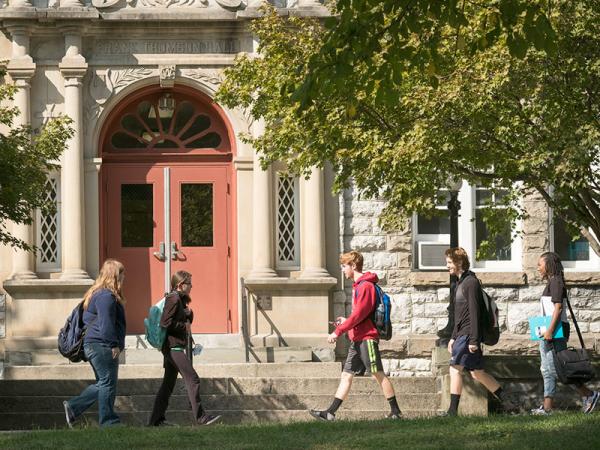 Wilson Means Value
Our innovative student loan buyback program lets qualified graduates earn up to $10,000 toward their federal student debt.
Wilson Means Success
Admissions counselors are your partners during your search and can help you navigate the application process. Find the team member who will be your personal guide from application to enrollment.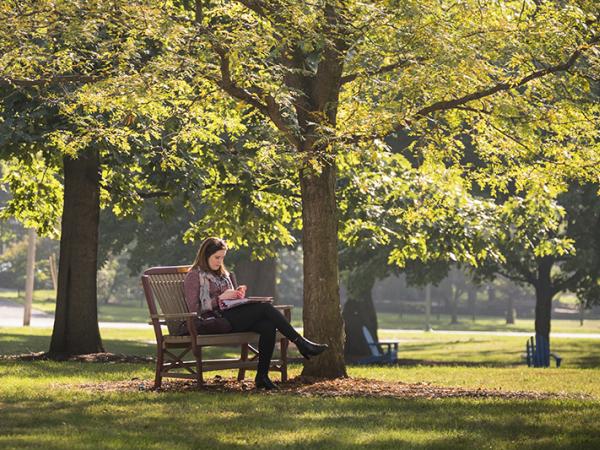 Wilson at a Glance
We make sure the numbers add up to a great experience for you.

3.51
Mean, cumulative GPA for first-year students
We effectively help students navigate the transition to fast-paced academic life. A 3.0 high school GPA or above qualifies you for merit-based scholarships that cover up to half the cost of tuition.

30+
Student organizations and clubs
Whether you're interested in choir, archery, student government or meeting other pre-veterinary students, we have an activity or group for you.

98+%
Undergraduate students receiving financial aid
We're deeply committed to affordable education. There are 200+ scholarships available.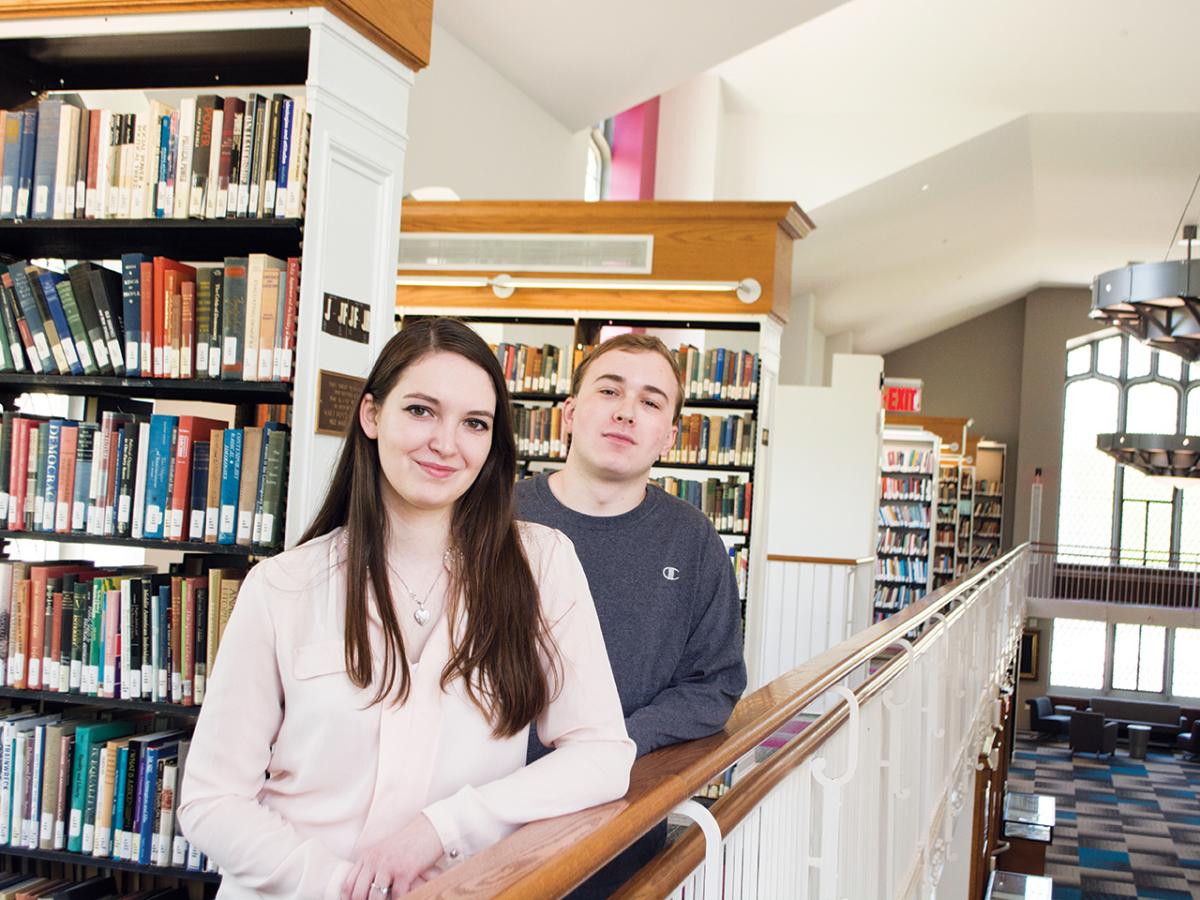 First-in-the-Nation Student Loan Buyback
Unveiled in 2013 as the first of its kind in higher education, Wilson's loan buyback program gives students who meet certain academic requirements monetary awards when they graduate.
We want students to be committed to their own success.
College President Barbara K. Mistick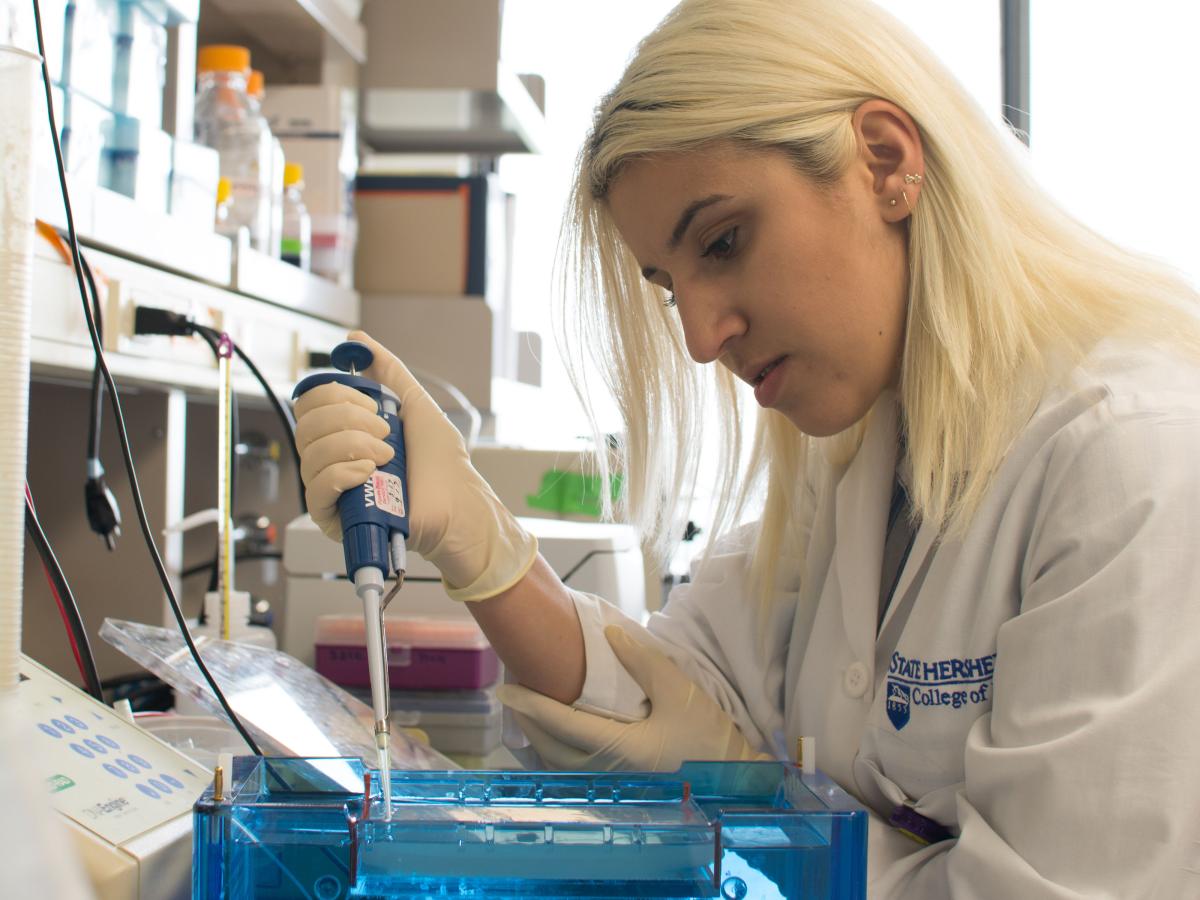 Research Role Model
Whether she's describing how to construct new plasmids for genetic research on chromatin folding or discussing how to synthesize the drug AZT with trivalent iron to improve its effectiveness at fighting liver cancer, Anna Harutyunyan '17 impresses not only with complete command of her topic, but also with her boundless zest for research.
I want to contribute something that will help to understand what causes a disease and how to combat it.
Undergraduate

News & Events

Catch up with Wilson's latest news, upcoming events and faculty and student accomplishments.
Dr. Amy-Jill Levine
Brooks Science Center Auditorium
UPDATE Wilson's Orr Forum on Religion, which had been scheduled for March 26, has been posptoned until October 28,  2021 as part of the College's response to coronavirus concerns.
Lecture: 10:30 to 11:45 a.m.
Jesus' Parables as Jewish Stories
Jesus told parables to fellow Jews: recovering that original setting corrects their frequent anti-Jewish interpretations, provides a grounding for better Jewish/Christian relations, and offers new insight into both ancient and present-day ethics.
Workshop: 1:30 to 3:30 p.m.
Understanding Jesus means Understanding Judaism
(A Workshop designed for Clergy, Religious Educators, and interested persons)
This workshop details the popular misconceptions about Jesus' Jewish context found in sermons and church-based educational curricula, explains their origins, and offers new and helpful ways to read the New Testament.
10:30 AM - 3:30 PM
Monday, July 26, 2021 at 5:30 p.m. until 8:30 p.m.
Are you an LPN interested in getting your BSN? Attendees of the LPN to BSN Open House will have the opportunity to learn about our online program that is designed with options and flexibility for the working professional. Get information on financial aid and check out some nursing simulations. Don't miss this chance to advance your career–register today. 
5:30 PM - 8:30 PM
More News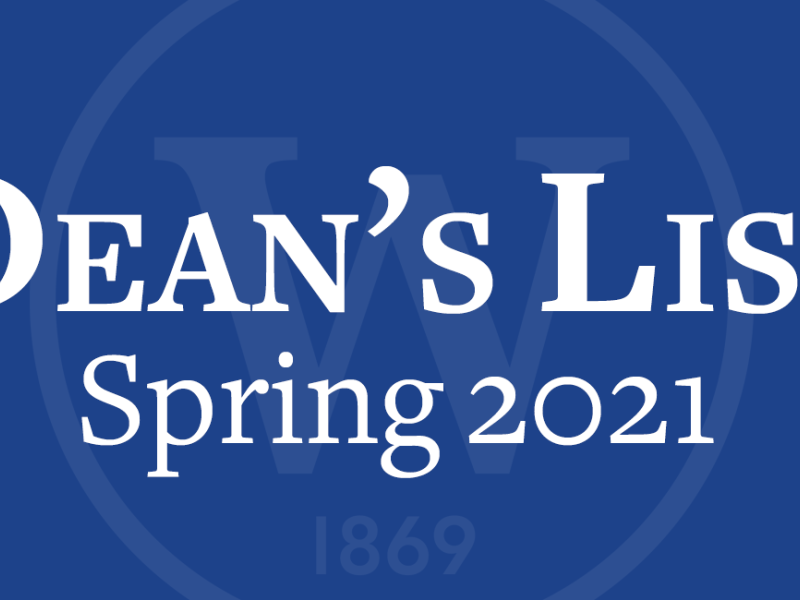 Wilson College Office of the Registrar Fall 2020 Dean's List Kimberlee Nicole Ahlers Amber Lynn Allen Brady Lee Andre Brittney Lynne Aubin Hannah Anastasia Aument Yolanda Lynn Bair Taylor Paige Baker Sara B. Ball Jasmine A. Bankert Delaney Elise Ban...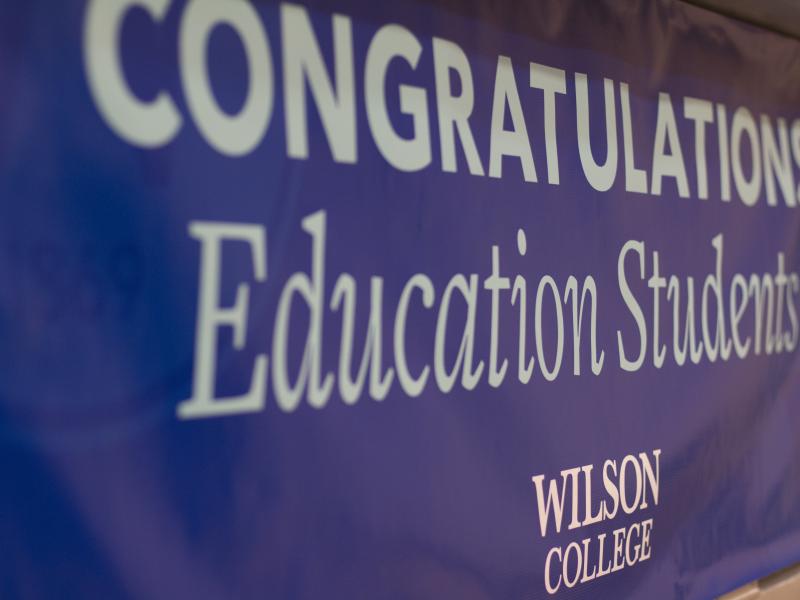 Wilson College recognizes and celebrates the 101 students who earned Pennsylvania teacher certification this year. Our Teacher Certification Pathways program is popular with working professionals who want to earn their teacher certification at their ...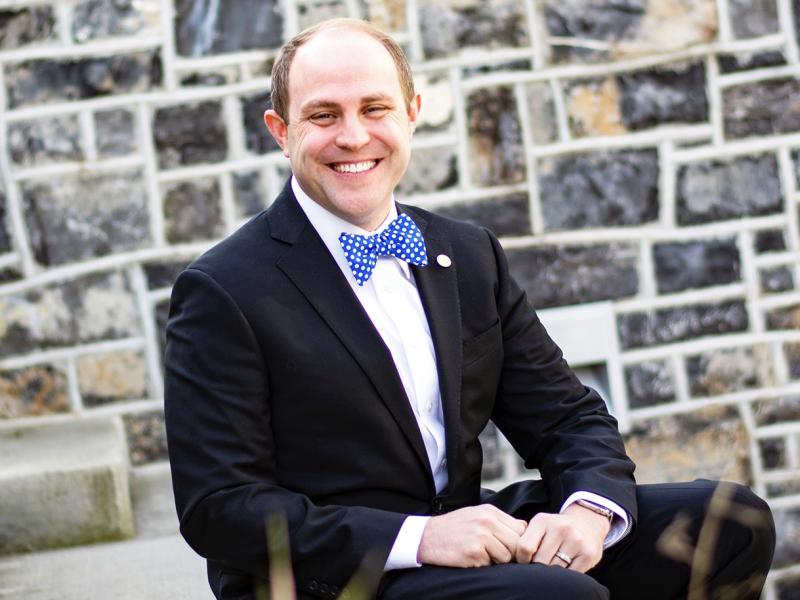 Wesley R. Fugate, Ph.D., president of Wilson College, was recently elected to the Board of Trustees for the Omicron Delta Kappa Society and Educational Foundation, Inc. His three-year term at one of the Society's at-large trustees will begin on July ...