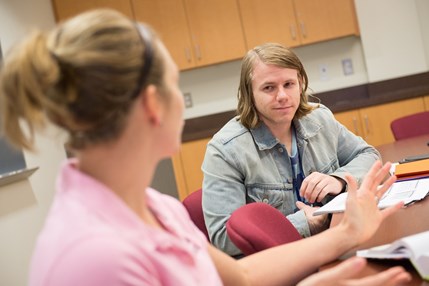 Wilson College provides a wide variety of student services through the Office of Student Development.
From student activities to wellness services and career counseling, the College strives to meet every student need - not just the academic. This student-centered approach helps empower students to achieve their goals and gain a better understanding of themselves, making them more successful graduates.
To learn more about our student services visit the following links on Wilson's Community pages:
The Wilson College Academic Success Center provides materials and services to help students meet their academic goals during every stage of their college careers. 
Accommodations and services are provided to students with documented disabilities, depending on the disability and an individual's needs. 
The career development center is here to work with students and alumni with career advising, career development and employment and internship opportunities. 
Healthy mental, physical and spiritual well-being are very important components of student success. The Wilson College Wellness Center offers many services to students who may need mind, body, and/ or spirit support. Made up of chaplaincy, counseling and nurse offices, the Wellness Center strives to nurture, support and empower the whole student.
Shuttle Services
The Office of Student Development organizes a shuttle that runs on Friday evenings in the Chambersburg area. Occasionally, weekend shopping trips and day trips to surrounding cities are arranged as well. Shuttles to BWI and Harrisburg airports and the Harrisburg train/bus station run once per break period. A schedule of shuttle dates and times is published in the My Wilson portal.