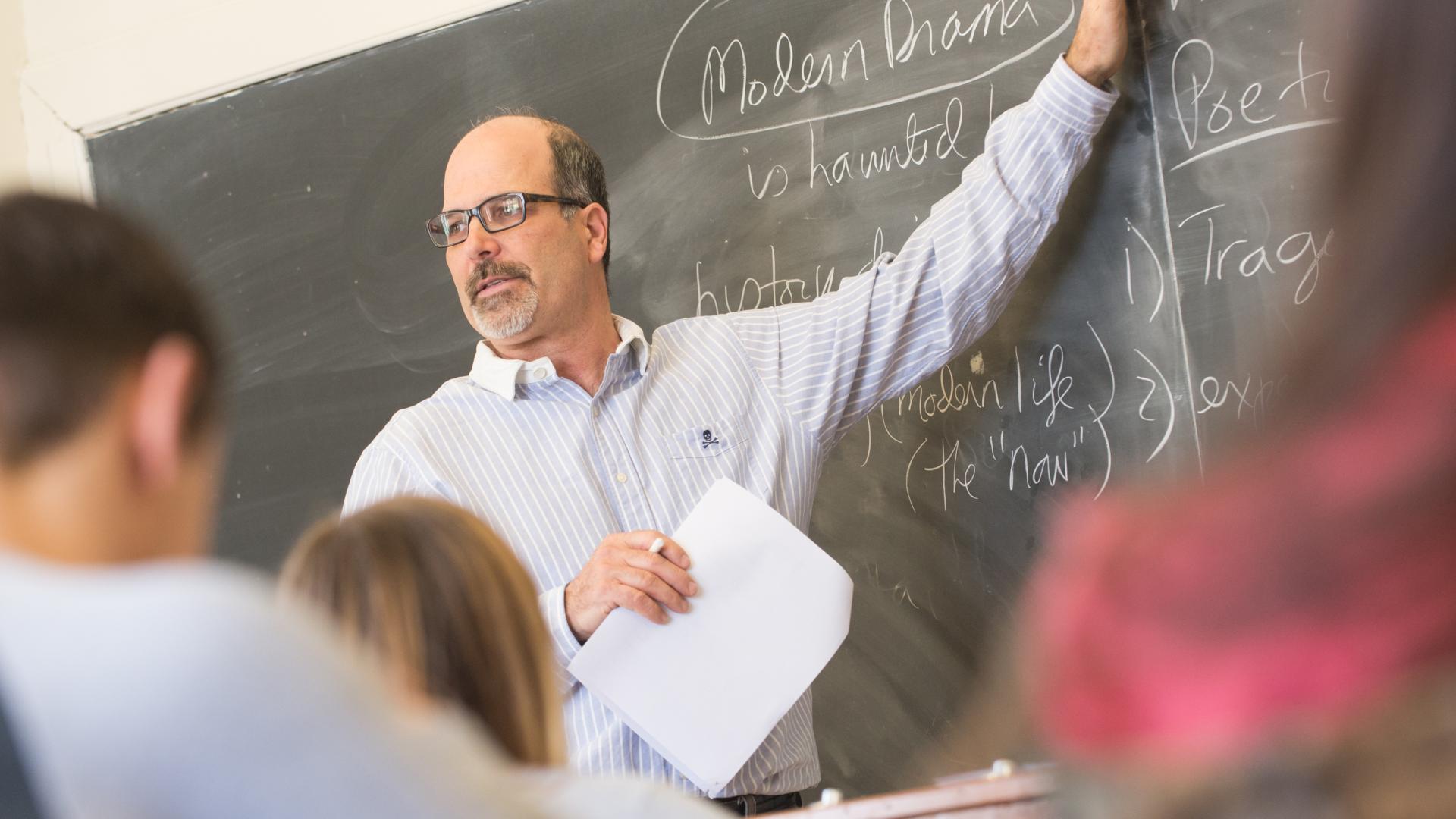 A cornerstone of a robust liberal arts education, the study of English imparts critical thinking and communication skills that students use far beyond the classroom.
Where can an English major take you?
At Wilson College, English majors learn what it takes to be competitive in today's job market. Our graduates get high-quality jobs, compete for excellent internships and attend some of the finest graduate institutions in the country.
The English program at Wilson College, featuring intimate class settings and a dedicated faculty, challenges students to excel in reading, writing, research and analysis. The program provides ample training for future teachers, writers, journalists, editors, literary agents, librarians, public relations experts, publishers, scholars, rhetoricians and lawyers—just to name a few of the occupations our graduates are working within.
Majors, minors and concentrations in English
Students may choose to major or minor in English. Students majoring in English further refine their studies by pursuing a concentration in literary studies, creative writing, or media writing. 
A dedicated, award-winning faculty
The Wilson College English faculty, composed of award-winning authors, published scholars respected in their fields and several past Wilson College Teachers of the Year, remain dedicated to personal, intellectually intense courses in small-class settings. They will challenge you—but they will provide you with the tools to succeed, both at Wilson and beyond the classroom door. 
Want to learn more? Check out our program handbook here!
---
Wilson College is committed to the importance and value of a college education. That's why we work hard to keep our degree programs affordable. Learn more about financial aid. 
This major is part of Wilson's Accelerated Master's program.
To learn how you can complete a bachelor's plus master's degree in five years (three for transfer students), click here.