Phoenix Against Violence Project
PAVing the way for honest conversation, bystander intervention, incident reporting, and a safer future for all students.
PAV provides Sexual Assault, Domestic Violence, Dating Violence, and Stalking Prevention trainings, programs, and resources.
P.A.V. THE WAY:
Campus Resources
Confidential Campus Resources
Education
Who can I report to at Wilson?
You can report an incident of Sexual Violence to any Wilson College Staff member, Dean of Students, Director of Residence Life, RAs, or the PAV project coordinator if you wish to have the incident recorded. You may confidentially disclose to the Counseling Staff or the Office of the Chaplain.
Resources Available in the Community:
Women In Need serves any person in the community who experiences Sexual Violence or Domestic Violence by offering:
24 Hour Hotline providing information and referrals.
Emergency Shelter for those fleeing domestic violence.
Individual Counseling trained to work with all victims as well as family members.
Support Groups for a variety of needs and topics.
Legal Advocacy provides advocacy and accompaniment through civil and criminal court.
Sexual Assault Response Team dispatched to the hospital any time there is need for a Sexual Assault Forensic Kit.
What is a Sexual Assault Forensic Kit and Exam?
A Sexual Assault Forensic Kit and Exam is done at a hospital at the victims request to gather any potential evidence. Kits are completely voluntary and can be done as minimally or thoroughly as the victim wishes. Kits should be done no longer than 5 days after an incident has occurred. Kits can be done anonymously and stored for up to 2 years.
What is Sexual Violence?
Sexual Violence is any sexual act that is committed without the other person's consent. Sexual Violence can happen to anyone regardless of age, gender, race, or sexual orientation. Sexual Violence can include: Rape, Sexual Assault, Intimate Partner Violence, Drug Assisted Sexual Assault and more. To learn more about Wilson College's Sexual Misconduct Policy, please refer to your Blue Book or Wilson College's website.
What is the Clery Act?
The Clery Act is a law that provides transparency of campus crime policy and statistics. To comply with the Clery Act, Wilson College must report all crimes that happen on campus to the Clery Center and display these statistics on the Campus Safety webpage.
Notice of Federal Funding and Federal Disclaimer – This project was supported by the Office of Violence Against Women, U.S. Department of Justice. The opinions, findings, conclusions, and recommendations expressed in this publication/program/exhibitions are those of the author(s) and do not necessarily reflect the views of the U.S. Department of Justice.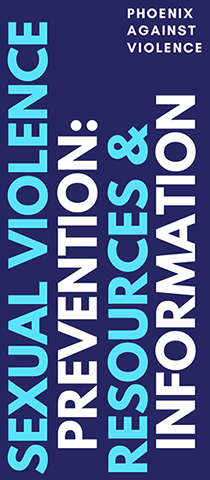 Contact
PAV Project Coordinator
Search in progress
Wilson College Counseling Center
counseling@wilson.edu
Students Only
Women In Need
winservices.org
24 Hour Hotline 717-624-4444 or 717-485-5840
FREE and Confidential, available to anyone