One WILSON… One Grand Reunion  ~Together in 2022~    June 1-5   (most activities June 3-5)
This is a three-in-one cycle reunion:  combining 2020 classes of 5&0; 2021 6&1; and 2022 7&2!
50th Class Celebrations for 1970, 1971 and 1972.
An unprecedented opportunity to join with other classes with whom you don't usually share reunions. The weekend will present some challenges to create the sort of experience everyone wants and considers tradition.
Due to increased numbers some things are going to be a bit different from prior years so the staff are busy working and communicating with class officers in the planning process.
Watch your email and mailbox for additional information coming in January 2022.
See tabs below for local lodging options, class specific information and more.
Details will be added to the reunion webpage as they become available.
We look forward to seeing you on campus!
AAWC Slate and Award Announcement coming early 2022.
---
Nominations for 2022 are due by the end of December 2021.
Board Nomination Form
AAWC Awards Nomination & Description Form
If you would like to nominate a classmate for a future award, e-mail AAWC@wilson.edu
---
Become a part of the official archives at the Hankey Center. Share your fondest memories of Wilson College and help preserve the rich history and traditions of your alma mater. Share Your Story!
---
Watch for class specific mailings for additional information, as well as, view updated details regarding classes and registered alums by scrolling to tabs below.  Keep checking back with us.
Class Dues and reunion registration may be sent payable to the Alumnae Association of Wilson College.
Wilson Fund or contributions to a class gift should be sent payable to Wilson College.  Note class dues, Wilson Fund or class gift in the memo line of check.
Mail to: Alumni Relations, 1015 Philadelphia Ave, Chambersburg, PA  17201.
For additional information contact Alumni Relations at aroffice@wilson.edu or 717-262-2010.
---
REUNION 2022 RAFFLE
The Alumnae Association will once again sponsor a round-robin raffle to raise funds for the association.

The raffle rules are easy: Tickets can be purchased for $2 a ticket or seven for $10. Drop your ticket into the jar for the item or items you are interested in and cross your fingers for luck. Prizes will be drawn Saturday, June 4.

The association is also currently accepting donations for the raffle.* Donate a piece of Wilson memorabilia (in good condition), a merchant gift card, a themed
basket or an item tied to your business, hobby or art. For more information on the raffle or how to donate, send inquiries to aawc@wilson.edu.

*AAWC reserves the right to deem some donations better suited for its garage sale.
Names will begin to be added in March 2022 – Keep checking back.
1966 - A block of rooms has been booked at the Hampton Inn, 955 Lesher Rd., at $112 per night. It has a conference room for us to use at the hotel on Saturday for our Class meeting.
1970 - A block of rooms has been set aside for us at The Springhill Suites, 451 Gateway Ave. Make sure to mention Wilson College Class of 1970 when you book your reservation.
1971 - Country Inn and Suites, 399 Beddington Blvd (off Walker Road and close to the College) for June 3-5.  The room rate is $94 + tax per night for double queen rooms with an option to extend to Sunday.  Breakfast is included. Please book early as accommodations will be in high demand.
Please assist the Campus Food Pantry (Sarah's Cupboard) by bringing along a few items to donate (donation boxes available at the alumnae house or at security in Lenfest).
Items needed: full boxes of cereal, heat and serve single serve food, mac & cheese (microwavable), peanut butter and jelly (plastic jars), pasta sauce (plastic jars), pasta (boxes), canned chicken, crackers, disposable salt and pepper shakers, Chicken flavored Ramen noodles, granola bars at this time. We will not use Cupboard money to buy dessert treats or juice boxes, so those are appreciated as 'special treats' when they do appear.
Monetary donations may be made to Wilson College with "food pantry" in the memo line.
Transportation
If you need a ride or if you are driving and could bring another alumna/us from your area, please indicate this on your reservation form. Contact our office by phone 717.262.2010 or email ARoffice@wilson.edu. We will work to assist in coordinating arrangements for all those wishing to attend. We regret we are not in a position to make guarantees.
Current Requests for Travel Assistance: 
Allentown area
Harrisburg train station or airport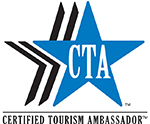 Wilson College proudly carries the designation of having Certified Tourism Ambassador (CTA) program graduates among our staff and alumni. When you click on the CTA icon on our webpage, it links you to Explore Franklin County https://www.explorefranklincountypa.com/home/, our local visitor's center website.