Graduate Education Program Faculty
Master of Education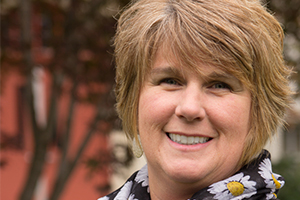 Lynn Newman, Ph.D.
Associate Professor of Education and Division Chair of Education and Business
Email:  lnewman@wilson.edu
Phone:  (717) 264-4969
Office:  Warfield Hall 308
Ph.D., University of Maryland, College Park
M. Ed., Reading Specialist, Shippensburg University
B.S., Kutztown University
Lynn has spent the past 22 years in the field of education in various capacities. She has taught second, third, and fifth grade prior to becoming a Primary Reading Specialist. As a result of her dedication and hard work with her dissertation, she was awarded a top ten finalist for the Outstanding Dissertation of the Year from the International Reading Association in 2007. While at Wilson College, Lynn has created an After-School Tutoring Program for the Migrant Education Population in the local communities. In addition, she serves on various boards to help further develop an awareness of literacy in schools and communities with time spent with the Adult Literacy Council as well as the Franklin County Literacy Council. Lynn teaches courses in both the undergraduate and graduate Education programs. Her main focus is in literacy, however, she enjoys child development and cognition as well as best practices in education. Her hobbies include walking, shopping, and of course spending time with her family and friends.
Master in Teaching English to Speakers of Other Languages (TESOL)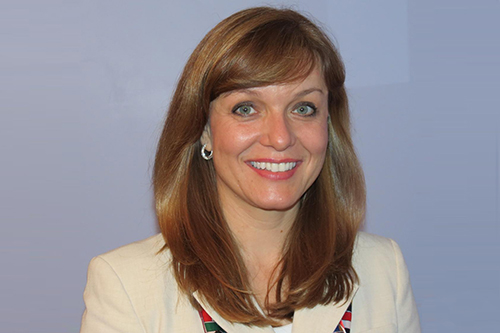 Daniela DiGregorio, Ph.D.
Assistant Professor of Education
Email:  daniela.digregorio@wilson.edu
Phone:  (717) 262-4859
Office:  Warfield Hall 303
B.A./M.A. in EFL and Art Education, University of South Bohemia, České Budějovice​, Czech Republic
M.A. in Art Education, ESL and English certifications, Marywood University
Ph.D. in English (Composition and TESOL), Indiana University of Pennsylvania
 
Daniela DiGregorio is a dedicated multilingual educator, researcher and presenter. She has presented at national and international conferences and published articles on education and ESL issues. She is originally from the Czech Republic where she used to teach English as a Foreign Language to Czech students in grades 9-12 and adults in the evening courses. After she moved to the United States, she completed her education and worked as an ESL Curriculum Specialist for Northeastern Educational Intermediate Unit 19. She taught ESL K-12, administered ESL Consortium Program and provided professional development to school districts in Lackawanna County. Later she worked in the North Pocono School District as an ESL Program Specialist and Teacher. In addition, she taught undergraduate and graduate courses as an adjunct professor at Marywood University and Wilkes University. In 2009, she completed a Ph.D. degree in Composition and TESOL from the Indiana University of Pennsylvania. The title of her dissertation was " The phenomenon of international adoption with a focus on second language acquisition: A case study of internationally adopted children and adolescents from Russia." She holds PA Level II certification for ESL Program Specialist PreK-12, English 7-12 and Art PreK-12. ​
Master of Special Education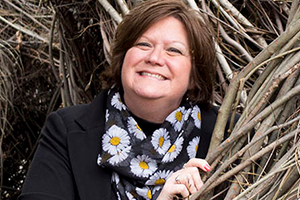 Theresa Hoover, Ph.D.
Assistant Professor of Education
Email:  theresa.hoover@wilson.edu
Phone:  (717) 264-4971
Office:  Warfield Hall 312
Ph.D., The Pennsylvania State University, Special Education
M.S,  Western Maryland College (McDaniel College), Special Education  - emphasis on Inclusionary Education
B.S., Franciscan University of Steubenville, Elementary and Special Education
Theresa is in her 29th year of education. During her first 20 years, she taught Special Education classes in grades k-12 covering all areas of content and disabilities. She also spent two years teaching 5th grade in the general education setting. She completed her Ph.D. in Special Education at The Pennsylvania State University where she focused on a variety of topics related to teaching students with Special Needs. She spent three years as an Assistant Professor of Education at Penn State prior to coming to Wilson College. Since arriving at Wilson College in 2013, she has been instrumental in the development and PDE approval of the Special Education programs at the bachelor's, post-baccalaureate, and Master's levels. She enjoys working with teachers in the classroom and is dedicated to helping Wilson students become outstanding teachers when working with students with special needs and their families.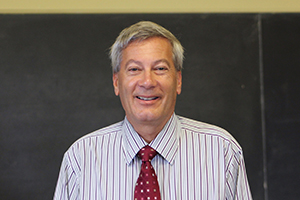 Eric Michael, Ed.D.
Assistant Professor of Education, Director of Graduate Education Programs
Email:  eric.michael@wilson.edu
Phone:  (717) 262-2045
Office:  Warfield Hall 309
Ed. D. University of Pittsburgh, Educational Leadership, Superintendent's Letter of Eligibility
M.S. Shippensburg University, Educational Leadership
B. S. Shippensburg University, Elementary Education, Environmental Education
Eric C. Michael comes to Wilson with 35 years' experience in Public Education. His career has spanned a wide range of educational experiences. He has served as; 1st grade teacher, 5th grade teacher, 7th grade science teacher , Middle School Assistant Principal, High School Assistant and Principal, Assistant Superintendent overseeing Curriculum and Instruction, Pupil Services, Special Education, Technology and Elementary and Secondary Services. His higher education experience includes adjunct professor for Wilson College, Duquesne University, Shippensburg University and Wilkes University. He has presented nationally for the Pennsylvania Department of Education and at Math and Reading conventions. Dr. Michael has taught both undergraduate and graduate courses in addition to overseeing The Masters of Education Program. He continues to remain active in the Chambersburg Community by serving on YMCA Board of Directors, Folium Board of Directors, Chambersburg Rotary (Paul Harris Fellow), and President of the Chambersburg Area School District Foundation.
Adjunct Faculty
Patricia Jacobs, M.Ed, Shippensburg University, EDU332/552 and Practicum Supervisor
Sharon Love, M.S, Shippensburg University, EDU540, EDU548
Wendy Royer, D.Ed., Duquesne University, EDU341/541
Marsha Schmus, M.Ed., Wilson College, EDU339/539
Ashely Tkacik, M.S, Wilkes Univerisity, EDU312/512