While we view the cost of education as primarily the family's responsibility, Wilson College offers modest financial aid to academically talented students. The College seriously values the contributions that international students bring to our campus. While the College does provide scholarships and work-study awards, full tuition scholarships are not available. International students must apply for admission online, with the Common App .  The Statement of Finance must also be completed before financial aid will be awarded.
Merit Scholarships
International students may receive merit scholarships based on their prior academic achievement. While Wilson College does not offer any full tuition scholarships, these merit awards can cover between $2,000 - $12,000 USD towards annual tuition. Awards are made at the time of acceptance to the college and are renewable for up to four years with maintenance of a 2.0 cumulative Grade Point Average each year.
International students are also encouraged to contact other resources to find additional assistance. Below are listed a number of helpful websites with information especially for international students.  Students should also contact the EducatonUSA advising center in their home country about additional financial resources and information about the admission and visa process.
EduPASS– guide to studying in the United States.
EducationUSA - global network of 450+ advising and information centers in 170 countries actively promoting U.S. higher education around the world. Locate the center nearest you!
Institute of International Education - provides information about various scholarship programs for international students including the Fulbright Program.
There are a number of loan programs for international students. Many require a co-signer who is either a US citizen or a permanent resident. Students may apply through the links listed below.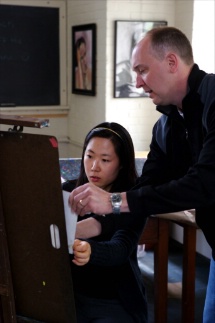 Contact Information
Financial Aid
T: 717-262-2016
F: 717-262-2530
finaid@wilson.edu
Downloads