Get to Know Wilson
Learn more about Wilson College.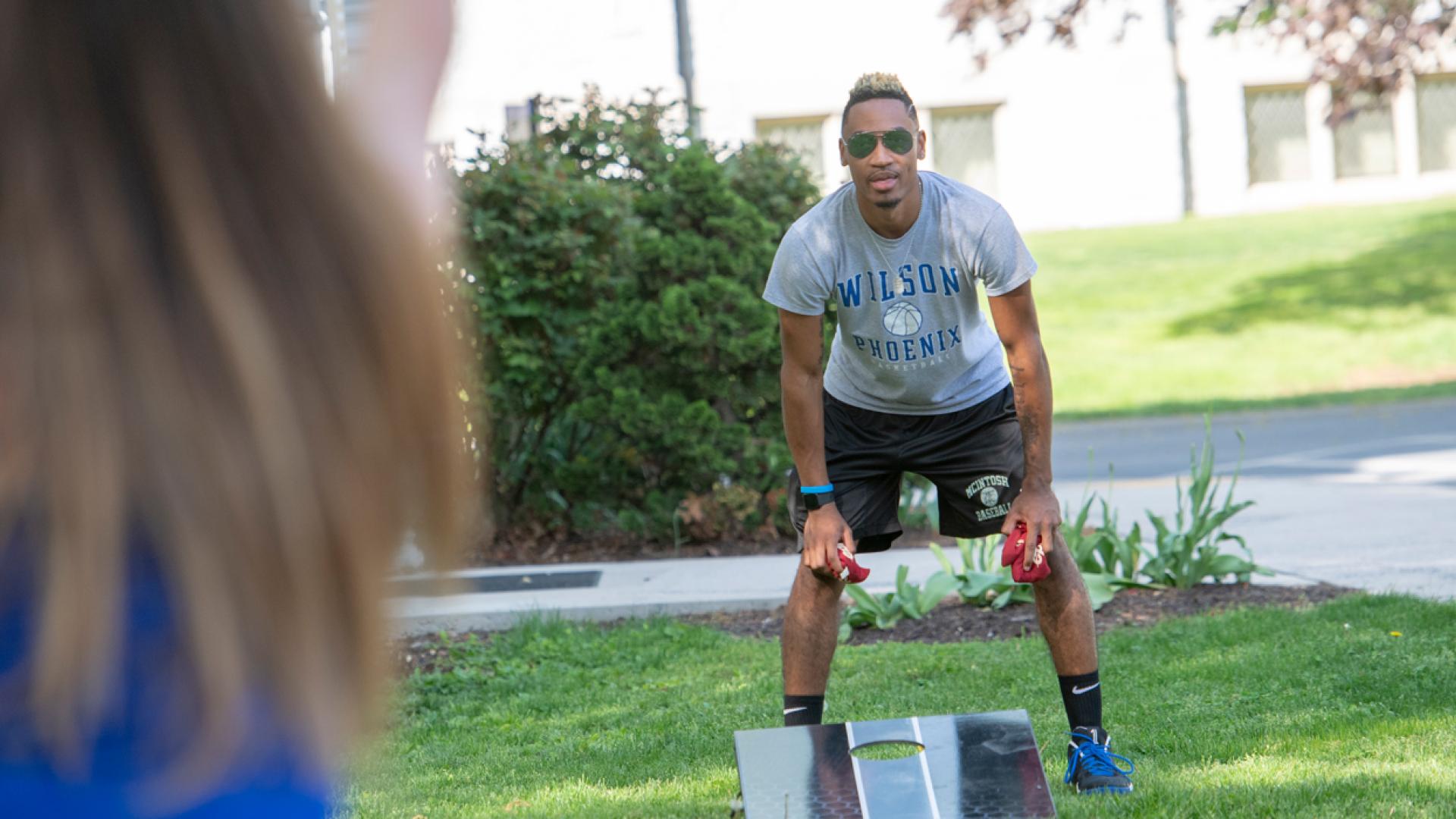 A Note about COVID-19 and Admissions to Wilson College
At Wilson College, we understand searching for and choosing the right college can be very stressful. There are tons of things to think about before making a decision … is the college in the right location, does it offer the major you are interested in, is there enough financial aid available, what's campus life like, how's the food, what's it like to live on campus or can I be a commuter? And the list goes on and on. And, to complicate matters even more, you are trying to make this decision during a COVID-19 global pandemic. Yikes! It is daunting, but it will be OK. We want you to know that the Wilson College admissions team is here for you. We will walk you through the process every virtual step of the way.
Your personal admissions counselor will be available to answer any questions you may have about Wilson or the application process. If you are unsure of who your assigned counselor is, that information can be found on your applicant status page through our application portal. Whether it is through phone calls, email, texting or video conference, the team is committed to assisting you through this process.
Read some of the frequently asked questions about undergraduate admissions here.